As the crisp air of autumn and winter settles in, it's time to elevate your workout wardrobe with comfort and style. Ladies, say goodbye to dull and hello to fabulous with Cosmolle's curated collection of the "Best Workout Sets for Autumn/Winter." We understand the struggle of finding fitness ensembles that seamlessly blend fashion and functionality.
Whether you're hitting the gym or embracing outdoor activities, our handpicked sets promise warmth without compromising on trendiness. Join us on a journey to discover the perfect blend of cozy and chic, ensuring you look forward to every sweat session. Get ready to slay those chilly workouts in outfits that'll make you stand out, courtesy of Cosmolle!
AirWear Long Sleeve & High-Waist Legging Set
Indulge in the luxury of the AirWear Long Sleeve & High-Waist Legging Set by Cosmolle. Crafted from buttery soft performance fabric, this duo ensures a moisture-wicking, breathable, and stretchy experience, keeping you comfortably dry during every workout. The eco-comfy fabric, featuring recycled nylon, feels like a second skin, offering a seamless fit without a front seam and anti-cameltoe technology.
Enjoy a natural butt-lifting effect with the long sleeve legging set while rocking a classic scoop neckline that effortlessly pairs with various wardrobe staples. Thumbholes keep your sleeves in place, and edge-bonded panels provide a comfortable effect, making it your go-to set for both style and support in every workout.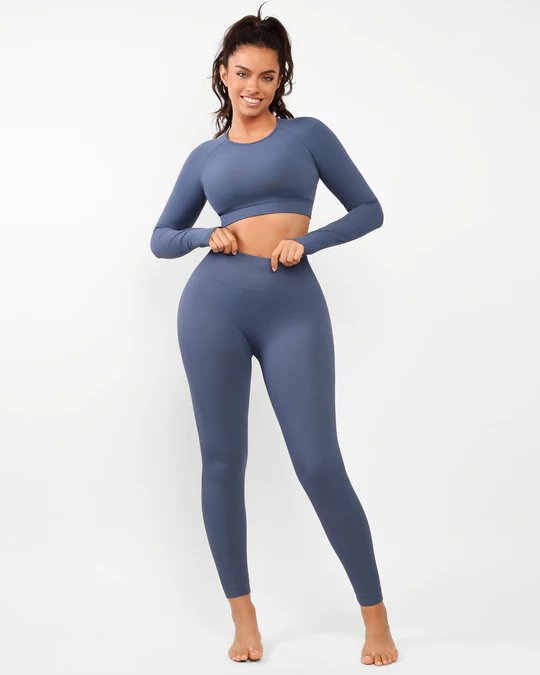 Seamless Crop Tank & Leggings Set – Chestnut Brown
Step into comfort and style with the Seamless Crop Tank & Leggings Set in Chestnut Brown from Cosmolle. This eco-friendly seamless fabric feels like a second skin, offering unparalleled sculpting and lifting abilities. The high-waisted shorts and support bra with removable cups provide both comfort and functionality, while the absence of a front seam ensures a seamless look and eliminates the risk of camel toe.
The back scrunch seam V detail enhances your curves, and the leg and glute contouring panels offer a flattering silhouette. With 4-way stretch fabric and light-to-medium support, this set is perfect for a workout that combines fashion and function.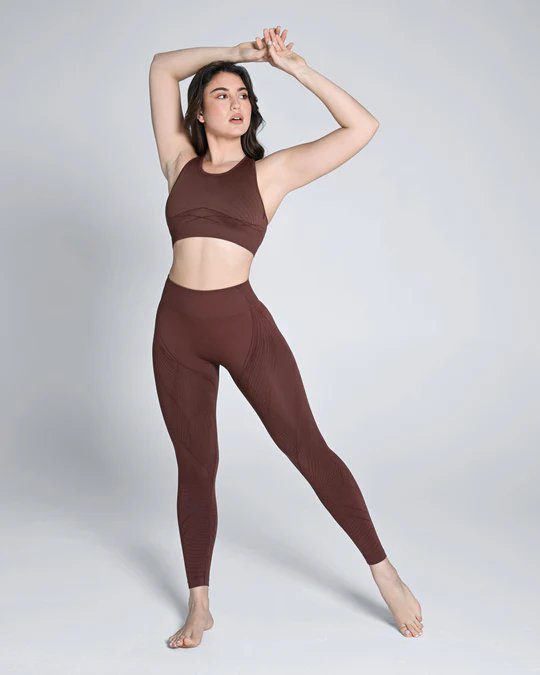 Move Free Bra and 7/8 Length Leggings Set
Embrace freedom in the Move Free Bra and 7/8 Length Leggings Set by Cosmolle. Designed for all-day wear, this set features a high-spandex top layer for excellent coverage and contouring. The high-waisted cut creates a slim silhouette, and side pockets keep your essentials within easy reach.
The peach-shaped butt design adds a touch of flair to emphasize your curves in all the right places. Whether you're heading to yoga, the gym, or a run, this set ensures you're ready for action without compromising on style or comfort.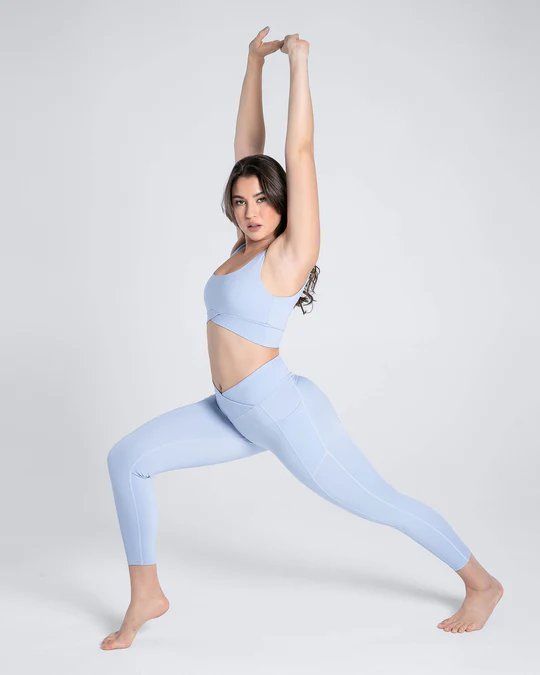 Seamless Tie-Dye Sports Shorts Set
Elevate your everyday workouts with the Seamless Tie-Dye Sports Shorts Set from Cosmolle. These mid short tights are crafted from a soft, sweat-wicking material that moves and stretches with you, providing all-day comfort and performance. The high waisted leggings ensure a secure fit without a front rise seam, and the ribbed seamless construction adds a stylish touch.
Made from 92% nylon and 8% spandex, the 4-way stretch fabric with a soft matte finish delivers the perfect blend of flexibility and a chic appearance. Make these your go-to training shorts for a workout that combines fashion with functionality.